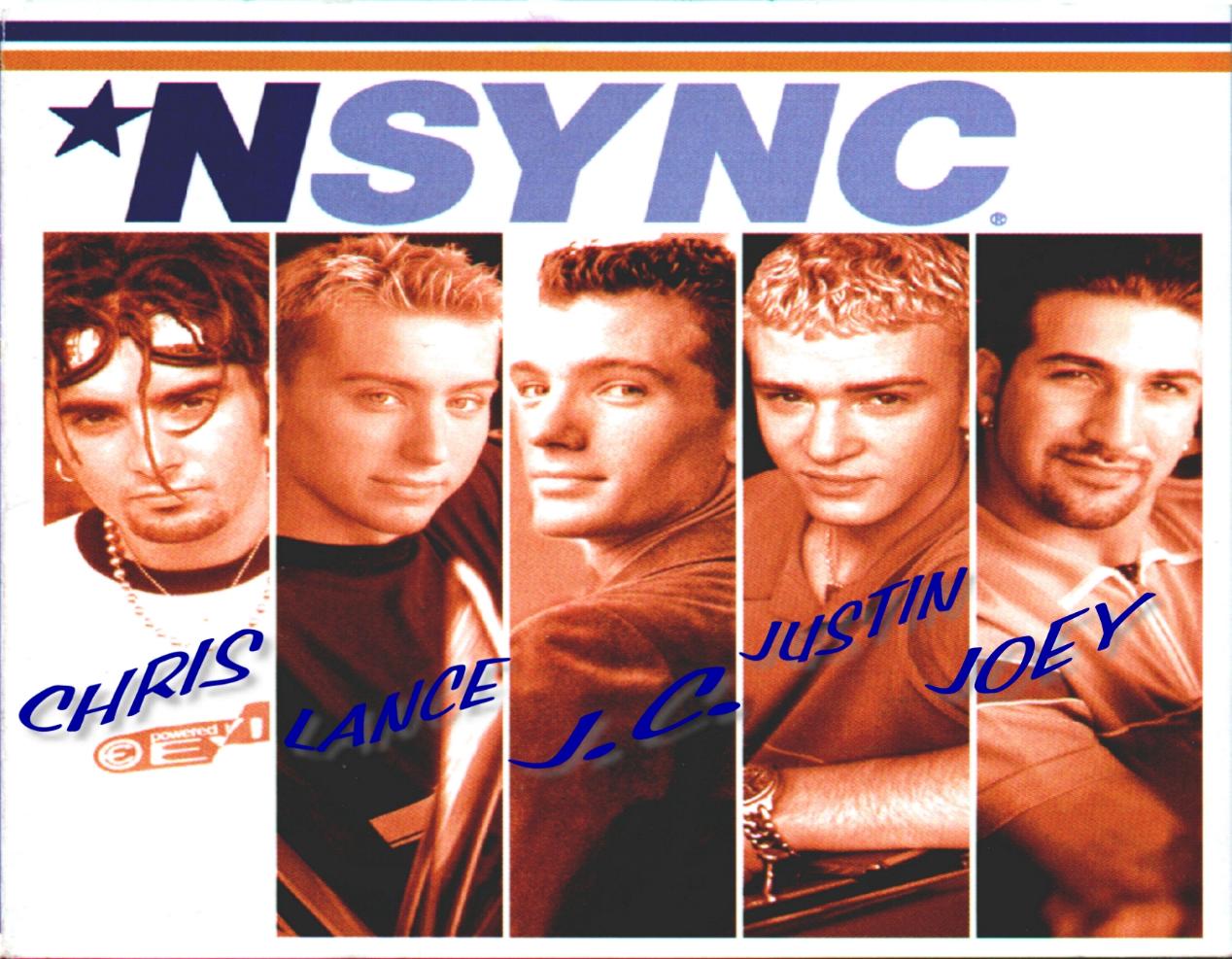 Wanna know where the guys came from and
how they got their start? Well here is the whole
story! How do five young men born in five different
cities get to be *NSYNC? Well, as far as the guys
are concerned it was strictly kismet (which is
another word for fate)! They came together in a
common city where none of them were born, but all
of they seemed destined to live. JC Chasez came to
Orlando, Florida to do a television show on the
Disney Channel called the Mickey Mouse Club
("MMC"). During the first year that he was here,
he met Joey Fatone through a mutual friend
and started hangin' out with him.
Two years after JC started doing MMC, they
added seven new cast members to the show, one of
whom was Justin Timberlake. JC and Justin were
cast together in several music numbers on the show
and discovered that they had a really nice
musical blend.
In the mean time, Joey was busy going to
school, doing plays and musical, and landing a job at
the Universal Studios where he met another
extremely musically talented employee named
Chris Kirkpatrick.
Well, after another 2 years, MMC ceased
production, but by that time JC and Justin were
bitten by the show biz bug and they knew that
they had to find another project to work on. They
were working with the same vocal coach and
writers in Nashville, Tennessee on separate solo
projects when Justin was called to audition for a
group guess where...back in Orlando.
Well, that group didn't work out, but there
was one guy that Justin really hit off with, Chris
Kirkpatrick. While in Orlando, the guys got together
for a night on the town. At a local dance club, Chris
and JC ran into their old friend Joey and
introduced him to Justin. The guys clicked instantly.
In fact, they were so good together on the dance
floor that everyone wanted to know wanted to
know what group they were in. Well, the seed
had been planted. They got together to harmonize
a little and check out their sound and of course it
was the perfect blend. The only thing that was
missing was a good bass voice.
The guys began to look around for the perfect
person to round out the group. They checked out
the local high school and college chorus members
before Justin decided to call up an old vocal coach
of his in Memphis, who he knew coached several
guys. He said " I only know of one person who may
be the kind of guy that you're looking for. His name
is Lance "Lansten" Bass. He is sixteen years old
and he lives in Clinton, Mississippi."
Well the guys contacted Lance and asked him
to come down for an audition. He flew down two
days later. As soon as Lance opened his mouth to
sing the guys knew that he was the one. The rest,
as they say, is history.
The five guys got together and it didn't take
them long to figure out that JustiN, ChriS, JoeY,
LansteN, and JC were *NSYNC. Now they have
put together some dynamite sounds, some great
original tunes, some really kickin' dance routines
and their electric personalities to do the thing that
they all love the most....entertain!! There's only one
thing left to do andthat is for you to get *NSYNC!



Individual Bio. Info.
Justin
JC
Joey
Lance
Chris