Justin's Personal Info.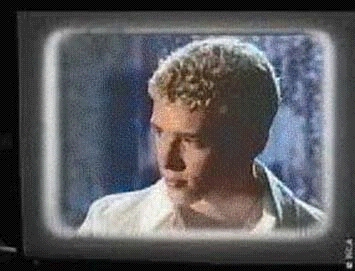 Full Name: Justin Randall Timberlake
Eyes: Blue
Hair: Blonde
Home: Orlando, Florida
Date of Birth: January 31, 1981
Star sign: Aquarius
Best mates: Libra, Sagittarius, Aries,
Gemini
Birthplace: Memphis, TN
Family: Mom & Stepdad-Lynn & Paul
Harless; Dad & Stepmom-Randy & Lisa Timberlake; Brothers-Jonathan,5 &
Steven, 5 months
Favorite Color: Baby Blue
Car: Mercedes M Class
Favorite Food: Pasta, Apple Jacks,
& Oreo O's
Favorite Films: The Usual Suspects,
Twelve Monkeys
Favortie Music: hip-hop
Favorite Childhood Toy: "Different
guitars, he always dragged around some
kind of little plastic banjo or guitar.

Favorite 'Nsync song: " God Must Have
Spent a Little More Time on You" because
it is the prefect love song. I'm a very
spiritual person so it relates to me."

Collector's item: Sneakers, basketball
gear
Hobbies: Playin' Basktball, Hangin' out
with his buds, & Goin' clubbin'
Quotes: "Crunk Baby Crunk",
"Like...you know,man", &
"Smell This, Smell This"