Chris Info. Page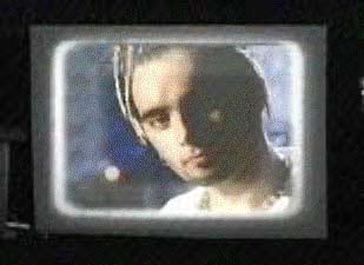 Full Name: Cnistopher Alan Kirkpatrick
Birth Date: October 17, 1971
Place of Birth: Clarion, Pennsylvania
Eyes: Brown
Hair: Brown
Home: Orlando, Florida
Family: Mother, Beverly Eutice; sisters, Molly, 24, Kate, 22,
Emily, 16, and Talor, 5
Car: None
Star Sign: Libra
Best Mates: Gemini, Leo, Aquarius
Favorite food: Tacos
Favorite Film Stars: Adam Sandler, Jackie Chan,
Bruce Lee
Favorite Color: Silver
Favorite Music: Busta Rhymes, Beastie Boys
Favorite TV Show: The Simpsons, South Park,
all cartoons
Collector's Item: Records
Favorite Childhood Toy: "He used to collect teddies.
He still has most ofthem. And this is funny- he had a
doll that i made of leftover pieces of sheet, and he called
him Joey! He dragged Joey around untill Joey's head nearly
fell off."
Favorite 'Nsync song:"' Giddy Up', since we wrote it.
I can remeber when we were in the studio writing that
how much fun it was to write with the other guys."
Quotes: "I'm not great. I can catch a football. I can
throw a football.I can kick a football. But I don't know
what to judge my football talent on. Maybe in the group
I'm one of the top five." and "I sliced it."