About Me!!!

Name: Joanna
Nick Names: Joey, Curly, Jo Jo, Jo Jo Lynn, Jana,
& Joanna Damn it ( lol used by my mom mostly)!!
DOB: August 19th, 1985
Home Town:Louisiana
Eye Color: Blue
Hair Color: Choose one
Height: 5'6"
Pets: 2 dogs(Molly& TIPY) and 3 cats
Shcool: LaGrange High School
Grade: 9th
Fav. Radio Station: 94.5 KSMB, Lafayette, LA!!
Fav. D.J.: Bobby Novosad
Favorite bands besides Nsync: Blink 182, Limp Bizkit,
KoRn, BB Mak, 98 degrees, 5ive, LFO, Juvinille, No Authority,
All Saints, Dru Hill, Next, Destiny's Child, TLC, Vertical Horizon,
Blood Hound Gang, and Creed!!
Other Fav. artists: Sisqo, Pink, Jessica Simpson,
Eminem, Will Smith, Kid Rock, Tyrese,
Christina Aguilera, Joe, Alyaih, Enrique Iglacious,
Marc Anthony, Lil' Troy, Lil' Kim, and Eve.
Fav. TV Peeps: CARSON DALY, Tom Green, Rosie, Jay Leno, Jesse
Metcalf (Miguel on Passions), Travis Schultz (Ethan on Passions)
Dave Holms, Jensen Ackles ( Eric on Days), and
Ashley Angel (from Making the Band)!!
Fav. Movie Peeps: Ryan Phillappee, Freddie Prinze Jr.,
Paul Walker, Leo (Crystal's fav.), Rachel Leigh Cook,
Sarah Michelle Gellar, Neve Campbell, and Katie Holms
( no relation to Dave)!!!
Fav. Clothes: Ambercrombie & Fitch, Gap, Old Navy,
Adidas, and Tommy Hilfiger!!
Fav. Stores: Dillard's, Claire's, Icing, Sam Goody, Buckle,
Candy Craze, Rave, and JC Penny!!
Fav. Food: Spaghetti, Tacos, Pizza, Oreo O's, Crawfish, Gumbo,
Shrimp, and Cracklins!!
Fav. Snacks: Ben & Jerry's Cookie Dough Ice cream, Chip & Dip,
Gold Fish, and Bread Sticks from Little Ceasars!!!
Best Buddies: Crystal Holland, Brittny Spears (j/k Widcamp), Nicole Butler,
Nicole Taylor, Nicole Loftin, Kim Mancil, Kim Manuel, Kim McCall,
Beckey Hillebrandt, Gina Bateman, Sheila Blanchard,
Angela( you know who you are) and Michelle Semore!!
Hobbies: Listening to the radio, watching TV, basketball,
collecting NSYNC stuff and making websites!!!
Email Address': JoannaLG2004@aol.com SteveNbustaLuva@aol.com,
and Crazy4SteveFatone@yahoo.com!!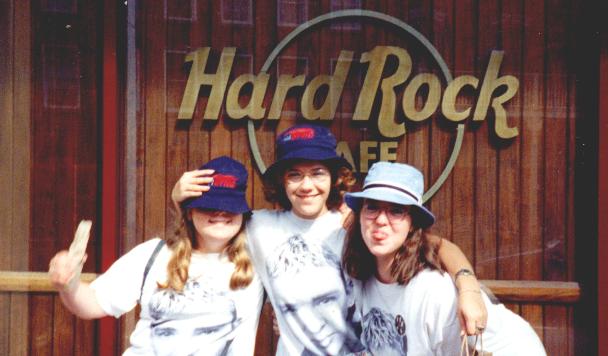 Friends @ the Hard Rock Cafe
in New Orleans, 8/12/99


Friends at the NSYNC concert!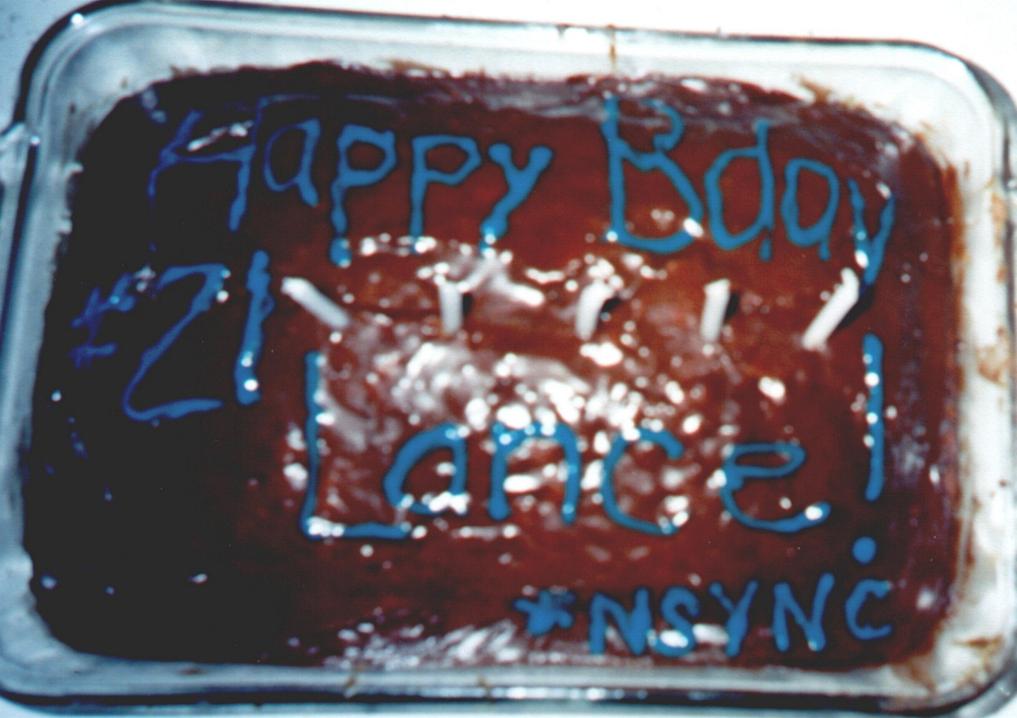 Cake I made for Lance's B-day (1st cake I had ever made)
My Autographs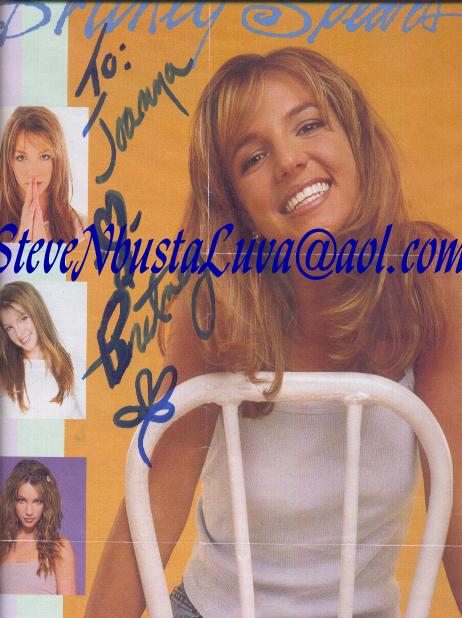 Autograph I got from Britney, my mom knows
her cousin's grandma...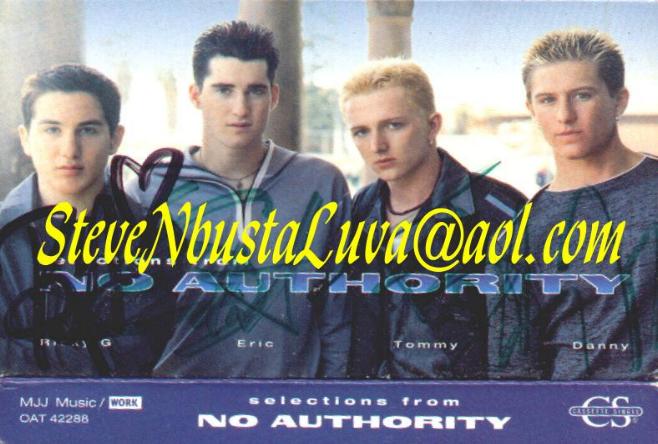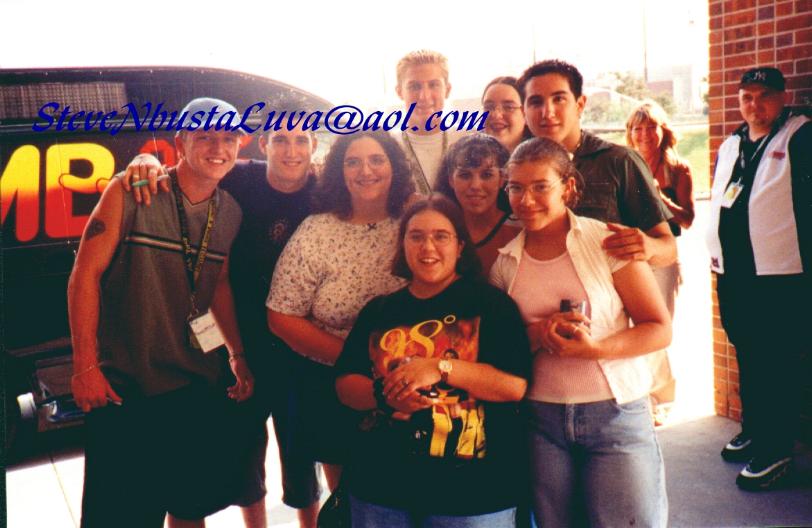 Backrow:Tommy, Eric, Danny, Brittny, Ricky.
Middlerow:Heather, Stephanie, and Me(Joanna)
Frontrow: Shelly
We meet No Athority at a 98 degrees concert!!


Shout Outs:
First and for most I wanna shout out to the peeps my page is about, who else? *NSYNC!!! I wanna say Hi to Justin, Jonathan, Steven, Mrs. Lynn & Mr. Paul, Lance, Stacy & Ford L., Chris, Emily, Kate,Taylor, Molly, Busta, Danielle, Ron I.(lol, don't know how to spell it), JC, Tyler, Heather, Joey, Steve (I love you), Janine, Johnny, Lonnie, Andre, James, Anthony, Melinda (aka Chicken), Ruben, Darren, Melinda Grey (security guard from the Superdome, New Orleans, LA).I wanna thank everyone up at the Hyatt in New Orleans for being so nice about all my *NSYNC questions!(lol) I also wanna shout out to my peeps at KSMB, the best radio station in the country: Bobby, Lisa, Nicole, Tawana, Producer Bill, Mark N the Dark, Krash, Dee, Taco, The Guy at the Shop, Mohammed, Mr. Millenium-Chris Reed, and Josh Hart!! I also wanna shout out to
Rosie, Carson, and Dave!!
I wanna say what's up and thanx to Angela (Supa Diva) she is the sweetest and she is helping me out alot. I wanna thank my sister, Michelle or Shelly from the above pic, for helping with my website. I wanna say hey to my friends, Crystal, Brittny (above pic), and Heather (above pic), Nicole L. Hey Austin (Bye,bye,bye, now stop crying)lol!! I wanna say hi and thank you to Mrs.Joan and Jessica for getting my autograph!! I wanna say Thank You to all the people visiting my website! You guys are the best!